Skip to Main Content
It looks like you're using Internet Explorer 11 or older. This website works best with modern browsers such as the latest versions of Chrome, Firefox, Safari, and Edge. If you continue with this browser, you may see unexpected results.
Government / International Organizations
Mortality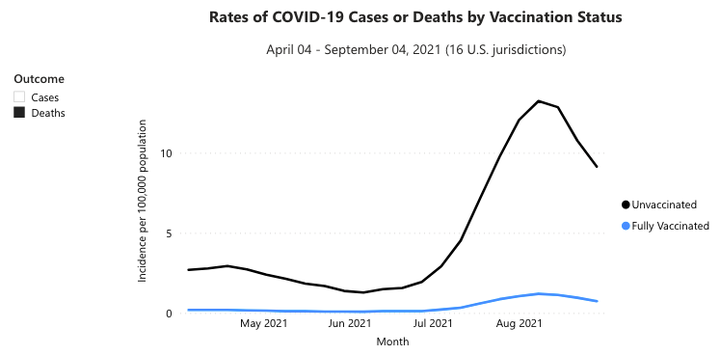 CDC data shows unvaccinated people were 11.3 times more likely to die from COVID-19 in August than their vaccinated peers were.
CENTERS FOR DISEASE CONTROL AND PREVENTION
Trackers
Research about Coronavirus